About Us
Corporate History
In 2008, Crews teamed with two local Disadvantage Business Enterprise (DBE) operators to form Airport Retail Management, JV (ARM) at the world's busiest airport, Hartsfield-Jackson Atlanta International Airport (HJAIA). In partnership with AREAS USA, LLC, ARM teams five entrepreneurs with over 46 years of combined airport concessionaire experience, who have collectively owned and operated units across the U.S., while fostering the ACDBE program. ARM currently offers two exciting News & Gift concepts that create a sense of place to Atlanta travelers. One in particular, Atlanta Daily World, named after the Atlanta's oldest continuously published African- American owned newspaper. Founded in 1932, by W.A. Scott, II. In total, ARM operates 6 News & Gift locations, 3 Specialty Retail Locations, and 2 Food & Beverage locations on Concourses B, C and D offering the travelers of HJAIA the pinnacle of airport retail concessions.
Additionally, Crews is the majority partner in Airport Retail Management (ARM), which, operates three (3) Crews of California/Crews full service news & gift locations in Los Angeles International Airport (LAX).  Crews was also recently awarded and began operating three (3) food & beverage locations at LAX including a quick serve restaurant, Lemonade, a coffee location, Klatch Coffee and a casual dining bar, Rock & Brews Concert Bar. Crews of California, Inc. (Crews) began as a subsidiary of The Benjamin Company; a minority owned and operated organization with entrepreneurial spirit that valued creativity and innovation in airport retailing. The Benjamin Company was headquartered in New Jersey, and founded by Robert B. Crews, Jr. in 1972.
Corporate Team Members
Our team consists of industry veterans and entrepreneurs with over 90 years of combined airport food and beverage, and retail experience, who have owned and operated over fifty units in 25 airports across the United States collectively.

Robert Benjamin Crews, Jr., President and Chief Executive Officer
Robert Benjamin Crews is a pioneer in the airport industry.   As President and CEO of Crews of California and Crews Enterprises and President of Airport Retail Management, Robert Crews leads these organizations in all policy, strategy and operational oversight.  Crews of California, headquartered in Los Angeles, CA, currently operates multiple full service gift and newsstands, two full service restaurants and, and one coffee location at Los Angeles International Airport (LAX). Airport Retail Management, Atlanta, GA, currently operates seven news and gift, six specialty retail, and one restaurant, at Hartsfield Jackson Atlanta International Airport (HJAIA).
Robert Crews founded the parent company in 1972 and has the distinction as being the first minority owned company in the US to win and operate a prime concessions contract for all news, gifts and book retail outlets at two major airports (Ronald Reagan Washington National Airport and Washington Dulles).  Mr. Crews was the first in airports to combine news and bookstores with café concepts with the Eight Gate Café at Washington Reagan National Airport in the early 1980s and Benjamin Bookstore Cafes at Dallas Fort Worth (1994) and Hartsfield Jackson Airport (1996).
Mr. Crews served in the United States Army, was a founding member of the Airport Minority Advisory Council (AMAC), member of the National Association of Guardsman, the NAACP and currently serves on the Board of Sociology at Princeton University.
Robert Crews' business and company's philosophy can be summarized by two words: We Care. We care about our employees and will ensure an environment of fairness and professional development, while providing the tools necessary to perform their jobs at the highest standard. We care about our guests and will treat them with the ultimate customer care while ensuring that their shopping and culinary experiences are exemplary.  We care about the communities where we do business and do our share to give back, whether through internships, partnerships with United Way or other local non-profits and by adopting or partnering with local schools in need.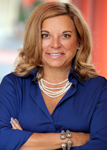 Deborah Crews, Chief Operating Officer
Deborah Honore' Crews is an architect and an entrepreneur and has been an integral part of Crews since 1994. Mrs. Crews has been responsible for as many as fifty-two (52) retail locations and four (4) cafes in the airport hospitality industry. As a key member of the development team, she is responsible for design and construction of all new concession concepts. Mrs. Crews has in the past year expanded her operational duties with the opening of Lemonade, Rock & Brews Concert Bar and Klatch Coffee, three (3) new food and beverage concepts at LAX.   Mrs. Crews oversees the operation of seven news & gift, six specialty retail and one restaurant at Hartsfield Jackson Atlanta International Airport (HJAIA). Mrs. Crews is a member of Delta Sigma Theta Sorority, NAACP, Airport Minority Advisory Council (AMAC) and Founding Board Member of the Delta Education Leadership Training Academy Foundation.Deborah Crews is a firm believer that if you lead by example and create a work environment of fairness, offer training, advancement opportunity and employee recognition, that the result will be an inviting, innovative and exemplary shopping and dining experience for today's travelers.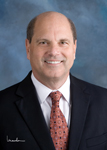 David M. Husack, CFO & Managing Partner
David Husack has over 38 years of diverse experience in the food and beverage and retail airport concessions industry. After receiving his BS degree from Georgia Tech., Mr. Husack began his career in the hospitality industry in the management of day-to-day airport operations with Dobbs Houses.  He held numerous positions with both Marriott and Dobbs in airport concession operations including Controller, General Manager- Atlanta, Regional Vice President, and Vice President of Development.  After twenty years in industry leading corporations, Mr. Husack merged his financial background with his operational knowledge to form his own company to own and operate facilities in airports.  In 1997, he joined with Robert Crews to develop concession opportunities in airports across the country.
Mr. Husack currently serves as Chief Financial Officer for Crews. He is a key member of the operations team, from the development phase to oversight of the day–to-day operation. David Husack has chief responsibility for income statements, capital spending, lease administration, new concept development, accounting and human resources.  David Husack strives to ensure Crews maintains detailed and accurate financials while properly forecasting trends and understanding the cause and effects of all changes in Crews' financials, from yearly company proforma's to individual unit level daily reporting.
Nicholas Buford, Esq., Managing Partner
Nicholas Buford has over ten (10) years experience in the retail, food and beverage/hospitality airport concessions industry. Growing up in the airport concessions industry, Mr. Buford has worked in many facets of the industry including, but not limited to, management of day-to-day operations, human resources, purchasing, and loss prevention. Currently, Mr. Buford heads the development team, with a keen sense for identifying brands and building partnerships, Crews recently was nominated and received worldwide recognition in two categories, Best Airport 'Food to Go' and Best Fast Food Quick Service Restaurant (QSR).
Nick strives to reinforce the company's culture/brand while building strong strategic partnerships that will have a meaningful and lasting impact on travelers and the airport industry.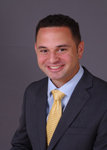 Robert B. Crews III, Managing Partner
Robert Benjamin Crews, III has worked in every aspect of the Food & Beverage/Hospitality industry for the past fifteen (15) years. After a career in restaurant management, he worked for Crews of California at Los Angeles International Airport (LAX) managing retail and warehouse operations. He then came to Atlanta to play a pivotal role in the startup of the fourteen (14) locations of Airport Retail Management at Hartsfield-Jackson Atlanta International Airport (HJAIA).  As Food and Beverage Manager, he assisted in the opening and operation of Café Intermezzo and Savannah's Candy Kitchen. Mr. Crews, now owns and operates his own ACDBE certified firm RC3 Enterprises, LLC and is currently a member of the business development team for Crews.